It's not Friday. I accept this. So, instead of Friday Favorites, I'm calling this the Weekly Wrap-Up. Better late than never, right? I've also accepted that writing three blog posts a week while starting a new job, grad school, trying to write a sequel, and have a semblance of a life is insanity. For now, at least, I think I'm going to switch to two blog posts a week. Not that I won't write more when I have the time (haha), but two posts is much more feasible than three right now.
But enough of that–let's get on to the actual post! This past week was a curve ball. I attended not one, but TWO workshops on early literacy and librarianship. One of the workshops was in the Cities (the Twin Cities or Minneapolis/St. Paul for those of you outside Minnesota), which was amazing because I got to have dinner with one of my close friends from high school. Also, I had my first full staff meeting with the whole library system. Does it make me a huge nerd to say that I was REALLY excited for the staff meeting? Most likely. 🙂
Besides the workshops, here are a few other highlights from my week:
My First Royalty Check!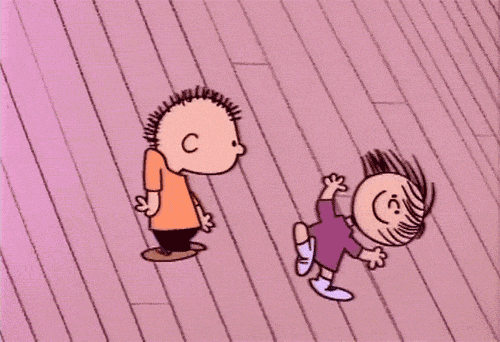 That's right, people! I OFFICIALLY HAVE MADE MONEY FROM MY BOOK! Actual, real money! From my own writing! I can't tell you how amazing that feels. I literally danced around and sang when my publishers gave me the check. And speaking of Seven Stones…
River Place Press is Running a THIRD PRINTING!!!!!
A third printing. Three printings in one year. Can you believe it?!? People are reading my book! PEOPLE ARE READING MY BOOK! If you are one of those people, THANK YOU!!! If you aren't one of those people, you really should reconsider your life choices.
Eid al-Adha
I LOVE experiencing new cultures and ESPECIALLY new foods. On Friday night, I had the amazing opportunity to celebrate Eid al-Adha with new friends, and it was wonderful! Mankato has a very large Somali population, and most of the community practices Islam. I had never been invited to an Islamic celebration before, but when my cousin asked me if I wanted to attend a feast how could I resist?!
Because I'm a nerd who loves to learn, I did some research on the festival of Eid. Eid al-Adha is known as the "Festival of Sacrifice" which celebrates Abraham's willingness to sacrifice his son. After a day of prayer, greetings, and the exchange of gifts, there is a big celebration where you eat tons of delicious, delicious foods while visiting with friends. What could be bad about that?! Answer: nothing.
I had never had Somali food before, and found that it is FABULOUS! My favorites were Samboosa (fried savory triangles stuffed with spiced meat), Bur (a slightly sweet fried dough), Shaah Somali (a light, milky, very sweet chai-like tea flavored with cardamom and other spices. Shane hates tea, but he loved Shaah Somali. He drank a whole cup!).
My absolute favorite food was Bajia. If you like falafel, you'll love bajia–they are little balls made from chick peas and fried to perfection. I. Love. Bajia. Also on the menu was Kahawa (fried coffee. That's right. FRIED coffee infused with cardamom, spices, and sweetened) and a spiced rice, potato, and meat dish called Bariis Iskukaris.
All of the food was so good it was hard to stop eating! It didn't help that all the other women kept telling me that I was too skinny and had to eat more. Oh well, twist my arm. 🙂 I love the spices in Somali food–especially the use of cardamom. Cardamom has always been one of my favorite flavors–such a sweet, earthy, spicy flavor–and it was in almost everything I ate.
I feel so fortunate to be invited to such a beautiful celebration! There I was, a Celtic lass talking and laughing with women from Somali, the Sudan, and Yemen. It was awesome! I met some new friends and found some new favorite foods. Eid Mubarak. 🙂
That's my week! I'm off to do homework!
Happy Saturday!